How to make a gun in Minecraft? This one command creation adds a modern pistol, a machine gun and a sniper rifle to Minecraft. All guns have realistic bullet physics and were created in more than 25 hours of work. The gun command includes a texture pack with 3d models, so you will have to install it to view the 3d weapons.
Machine Gun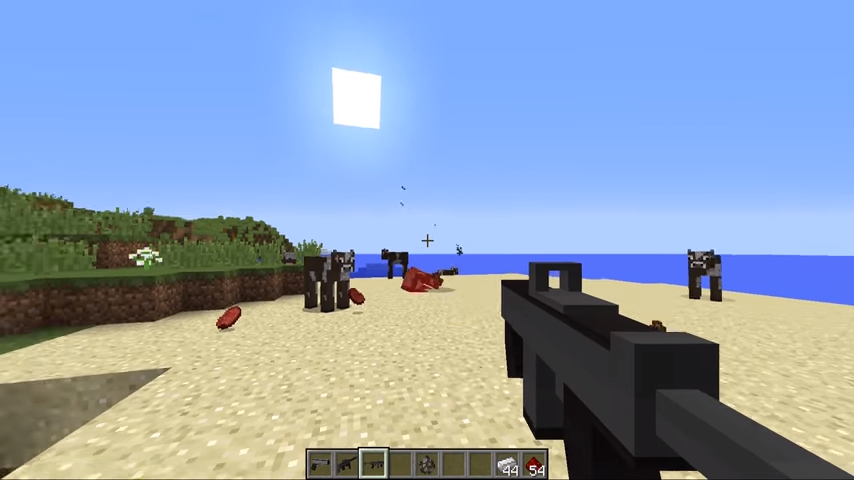 Craft a Machine Gun by dropping on the ground 7 iron ingots and 5 redstone pieces. This is really powerful. Keep right-clicking and the gun will continuously shoot.
Sniper Rifle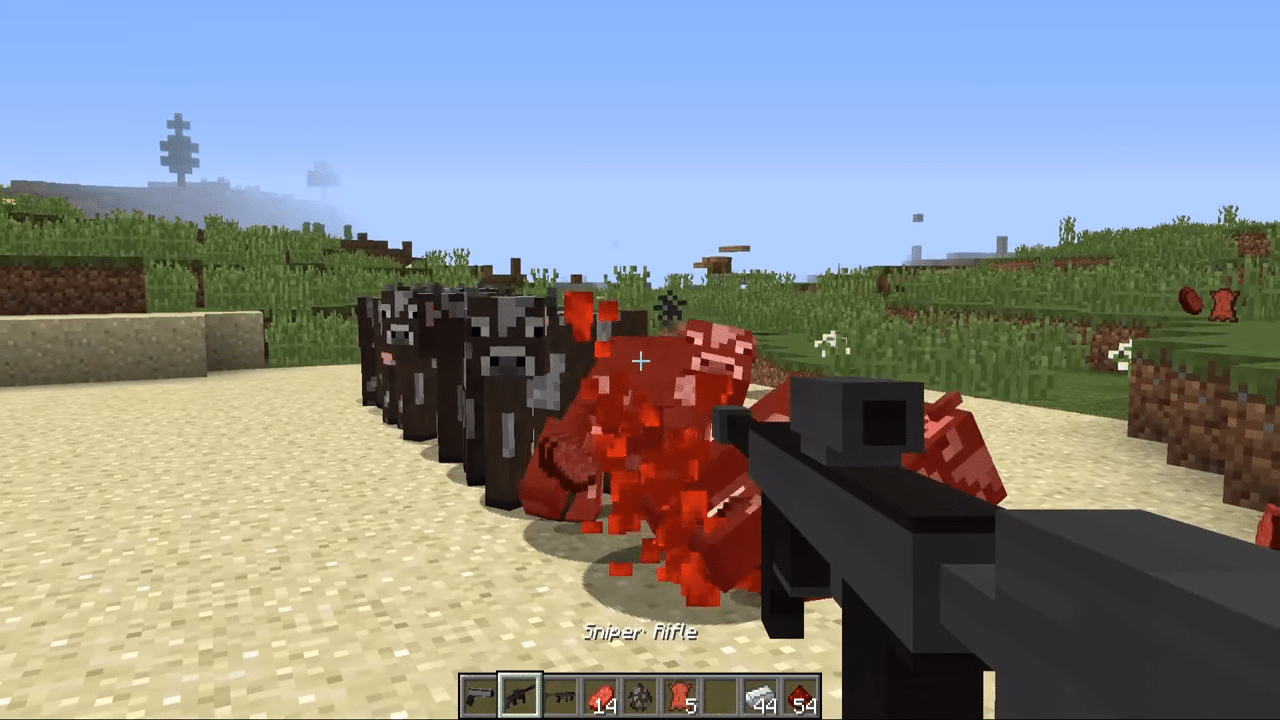 If you want to get sneaky, craft a sniper rifle by dropping on the ground 9 iron ingots and 3 redstone pieces. Take a shot with and you'll realize, this Minecraft gun is so powerful that the bullet goes through several bodies!
Minecraft Gun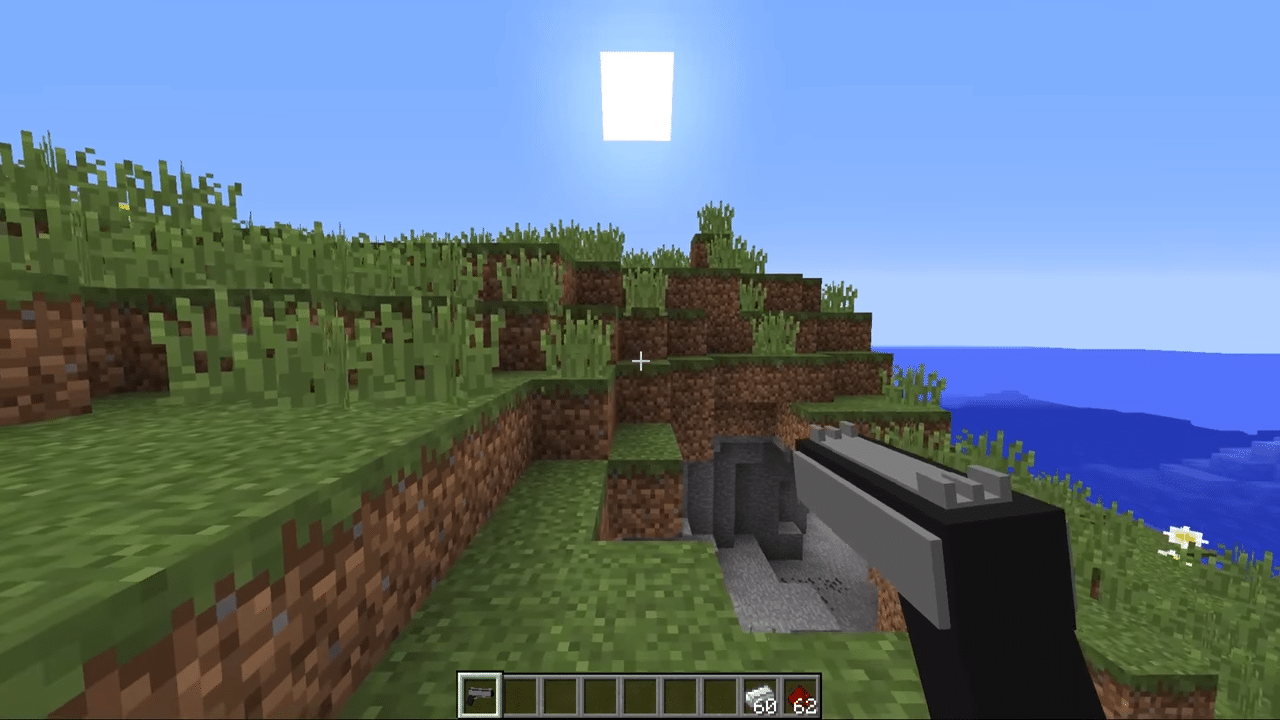 Here's the most simple of the guns, the Modern Pistol. So, drop on the ground 4 iron ingots and 2 redstone pieces. Smoke will appear and voilà you crafted a simple gun. Use it to shoot at cows, chickens, animals to get food, and moreover at night to defend from mobs.
Get the Minecraft Gun command
In conclusion watch the video to see the guns command working, you don't need to install any mods and you can get guns in Minecraft 1.12 at the bottom of this page.
First, copy the command either by clicking the green button or copying the old-fashioned way and then download and apply the resource pack. Detailed instructions are in the video below from my Youtube Channel.
Supported Minecraft Version
This creation was made for Minecraft Java Edition version 1.12
What is Minecraft Java?
It does not work on: iOS Android Xbox Windows 10 Edition Nintendo Switch Play Station
I'm sorry you didn't like this creation
Let me improve!
Tell me how could I improve this creation?
Do you like Minecraft Maps?
Hey, I'm Cimap! I love to amaze thousands of Minecraft players with my creations. Don't miss them out!