Let's be honest, your Minecraft backyard could use better furniture. 🤔
Here are all the furniture ideas I came up with and 3D-models. Craft your desired piece of furniture and place it with a right-click!
I structured this page in Outdoor Furniture Categories. With each piece, you find its crafting recipe. Also, throughout the page, you can read useful tips to furnish your yard or garden.
Tools
Interact with furniture right-clicking with the tools. You can sit on some pieces also by right-clicking or by tapping the on-screen button on mobile.
Remove Furniture
Use this tool to remove the piece of furniture, it will drop the item so you can place it again somewhere else.
Change Color
Every furniture is available in 3 different colors, right-click with this item to change its color.
Move Furniture
Rotate Furniture
Patio Decorations
A classy look to impress guests at your patio. 😎
Armchair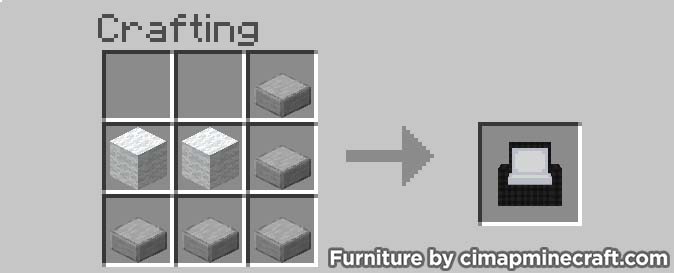 Outdoor Sofa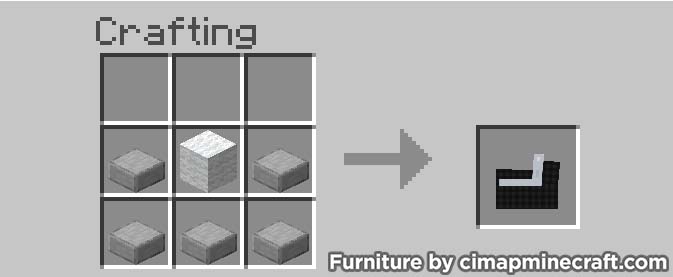 Patio Umbrella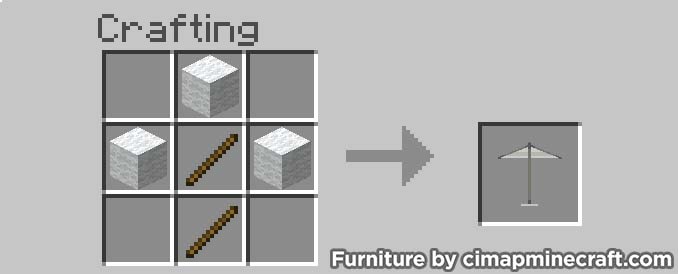 Gazebo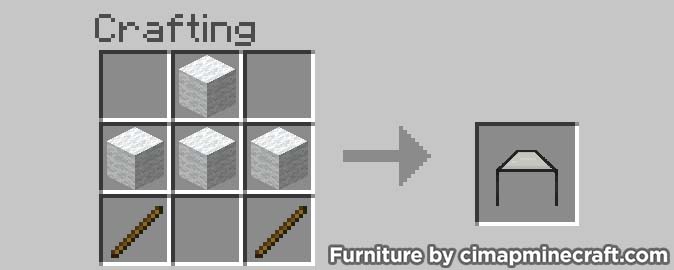 Sofa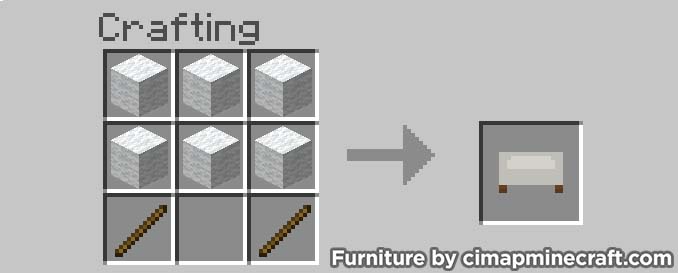 Coffee Table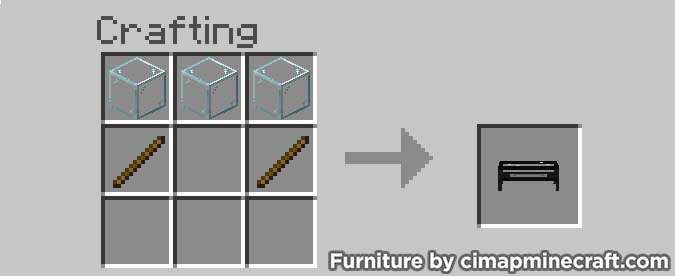 Small Table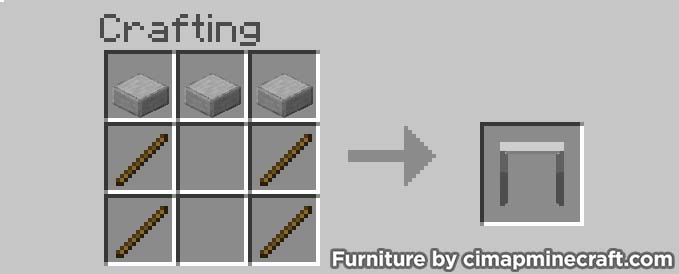 Porch Swing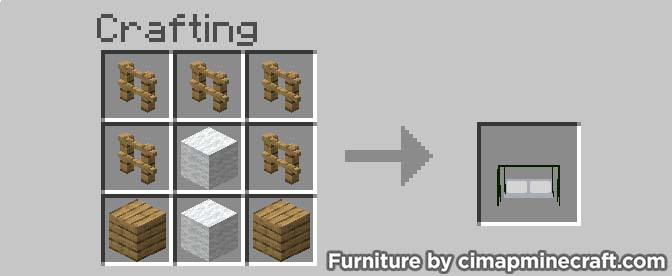 Hammock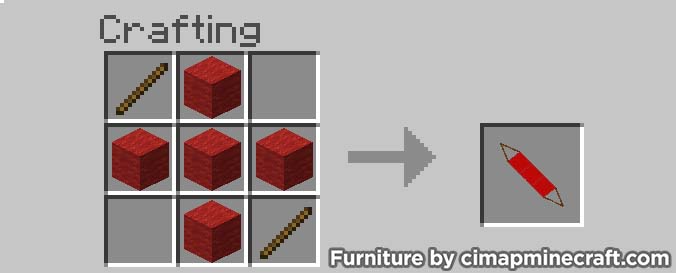 Canopy Bed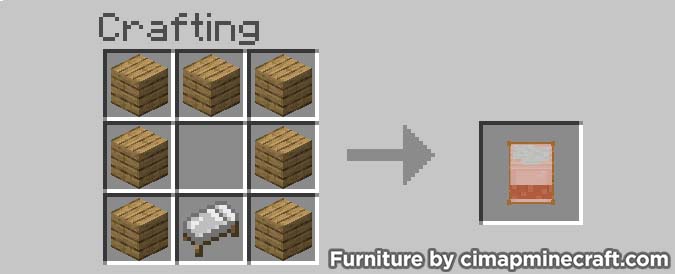 Garden Furniture
Barbecue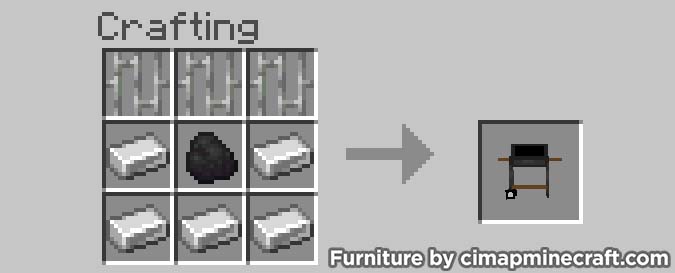 Chair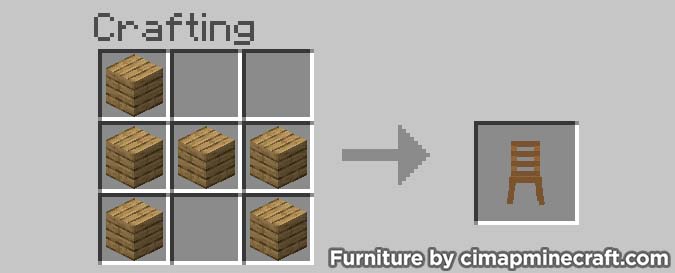 Garden Table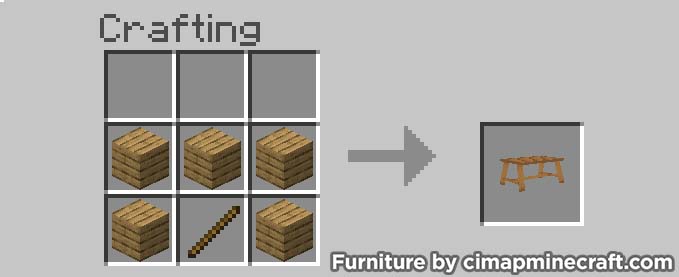 Fountain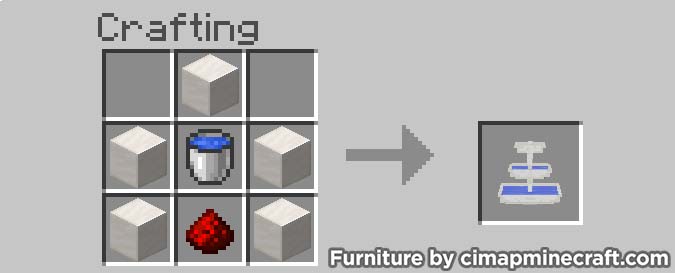 Birdhouse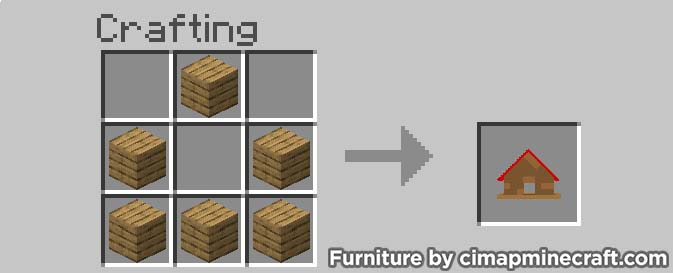 Beach Furniture
Sun-Lounger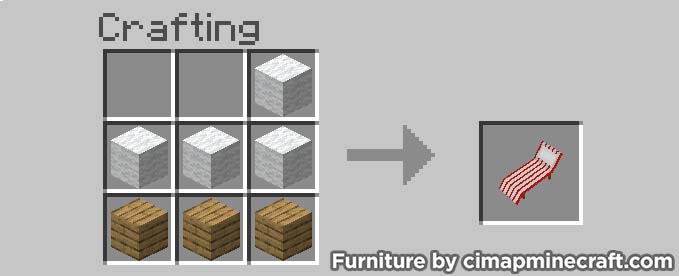 Sittable!
Beach Umbrella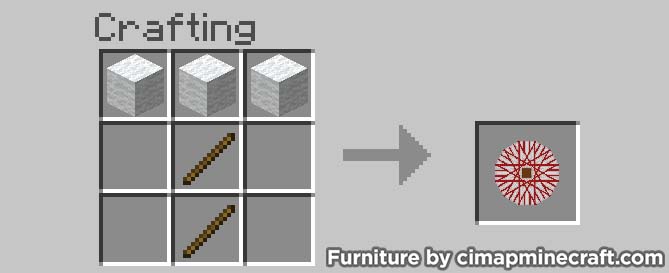 Beach Towel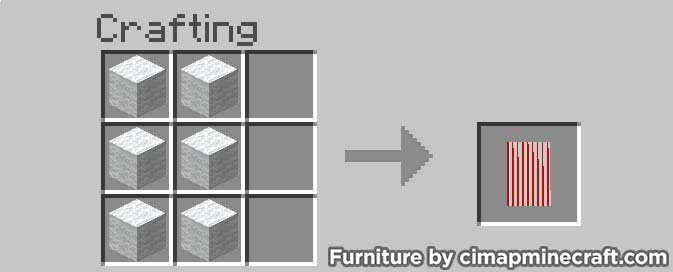 Sittable!
Sand Castle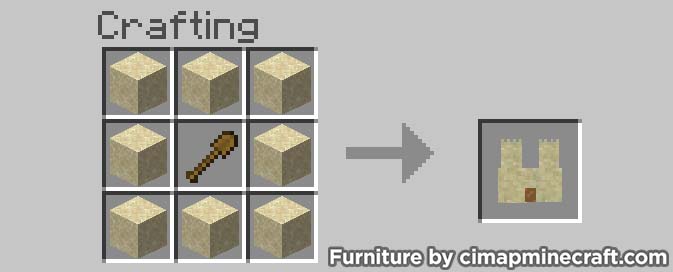 Sand Tools: Shovel and Pail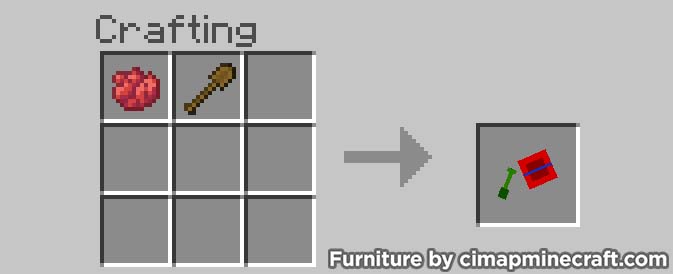 Beach Volleyball Net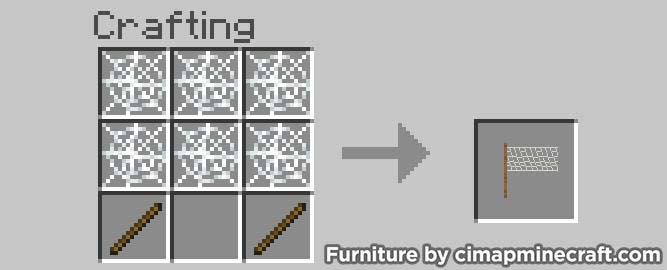 Flowers
Plant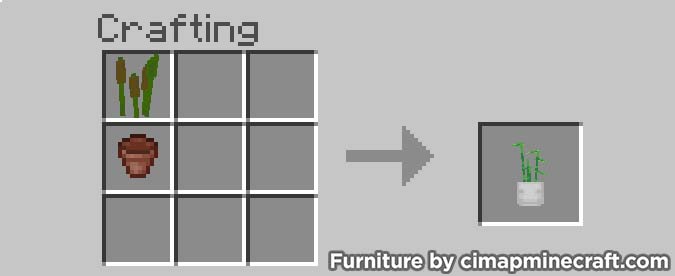 Potted Cactus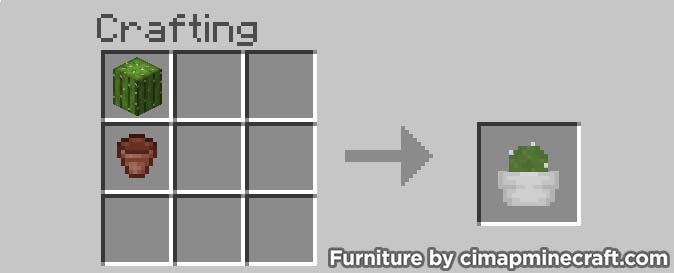 Hanging Pot
Potted Tree

3D Reeds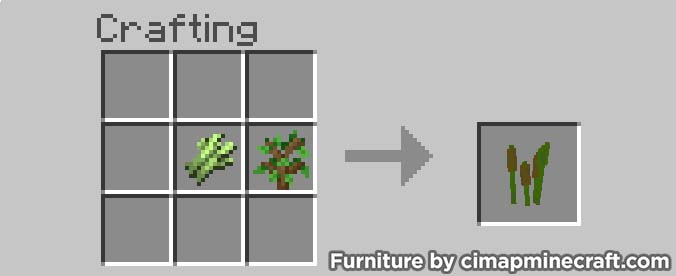 Hanging Vase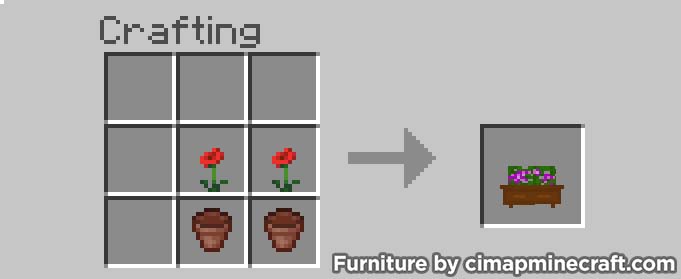 Ground Decorations
Watering Can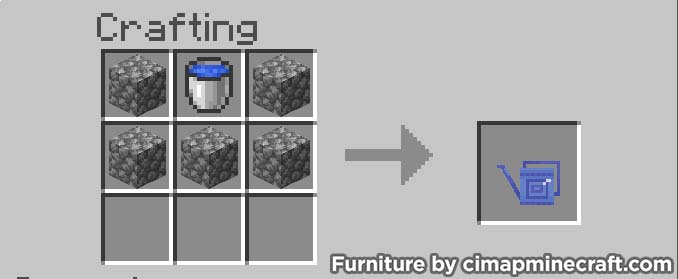 Bottle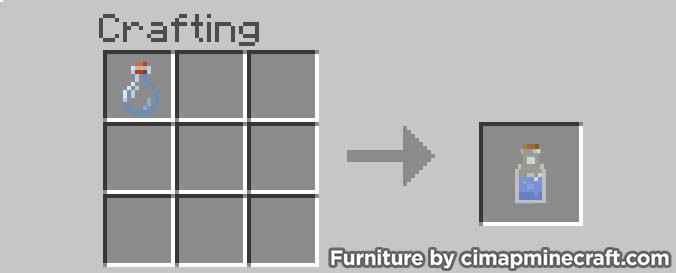 Glass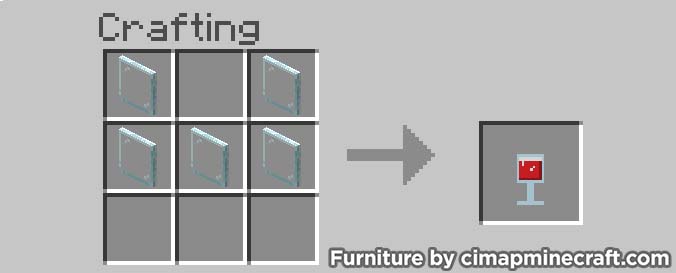 Automatic Doors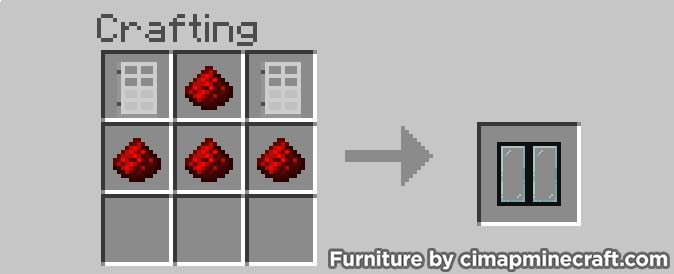 Radio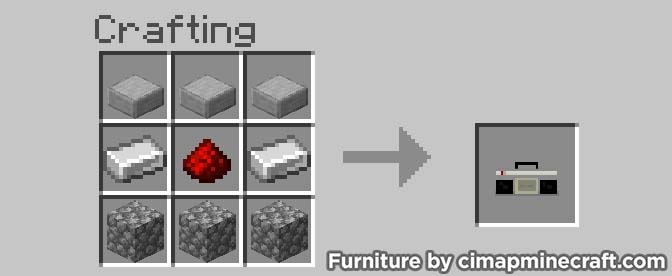 Camping Furniture
Tent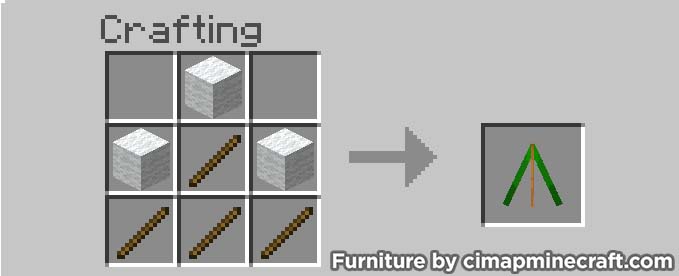 Camping Chair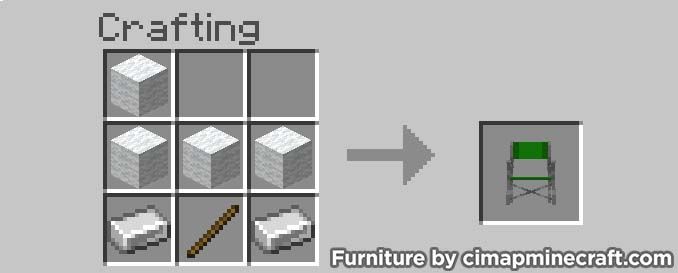 Camping Torch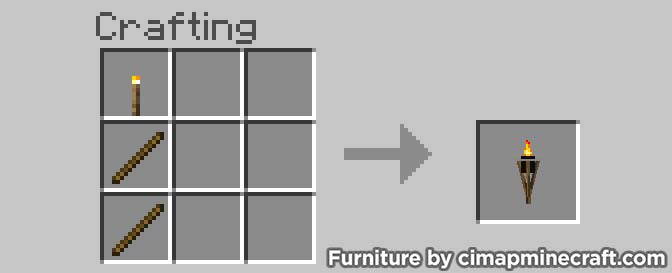 Playground Furniture
Bench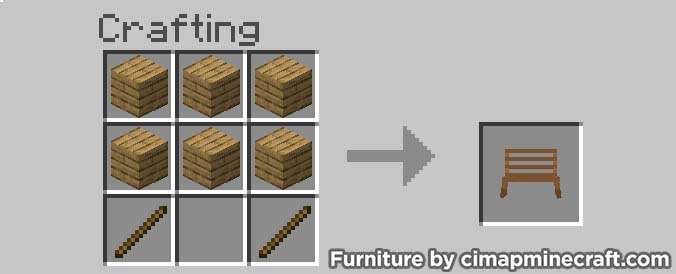 Swing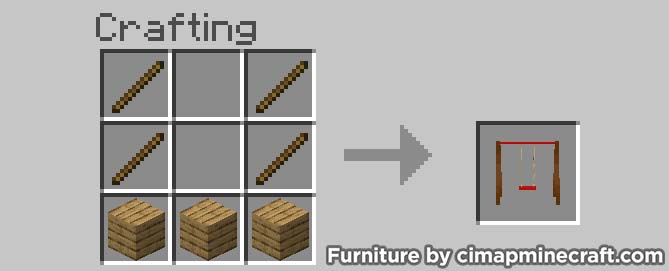 Kids Roundabout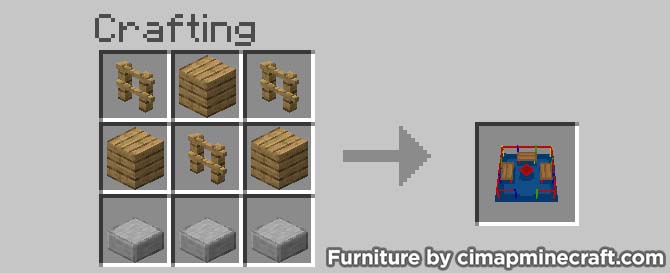 Sports
Soccer Goal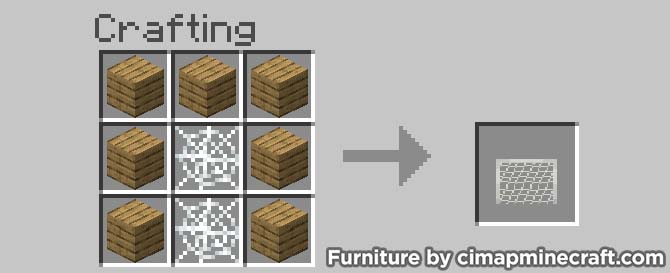 Basketball Hoop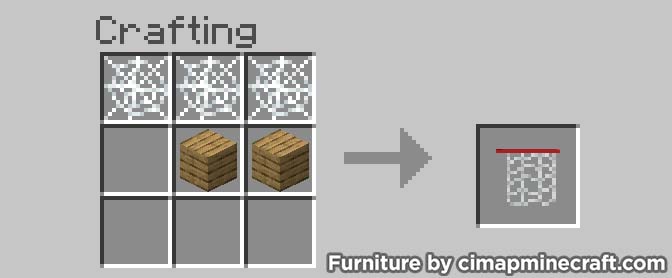 Download
The Outdoor Furniture map is not yet out! If you want to be the first to know when I release it, follow me on one of my social below: ⬇️⬇️⬇️
I'm sorry you didn't like this creation
Let me improve!
Tell me how could I improve this creation?
Do you like Minecraft Maps?
Hey, I'm Cimap! I love to amaze thousands of Minecraft players with my creations. Don't miss them out!