Skyblock has lost its color, and it's up to you to restore it! You're not in this alone though—a mad scientist has created a machine that can help in exchange for your assistance in tackling a variety of quests!
– A unique survival spawn ready for you to bring it to life!
– Watch the world change in real time as you progress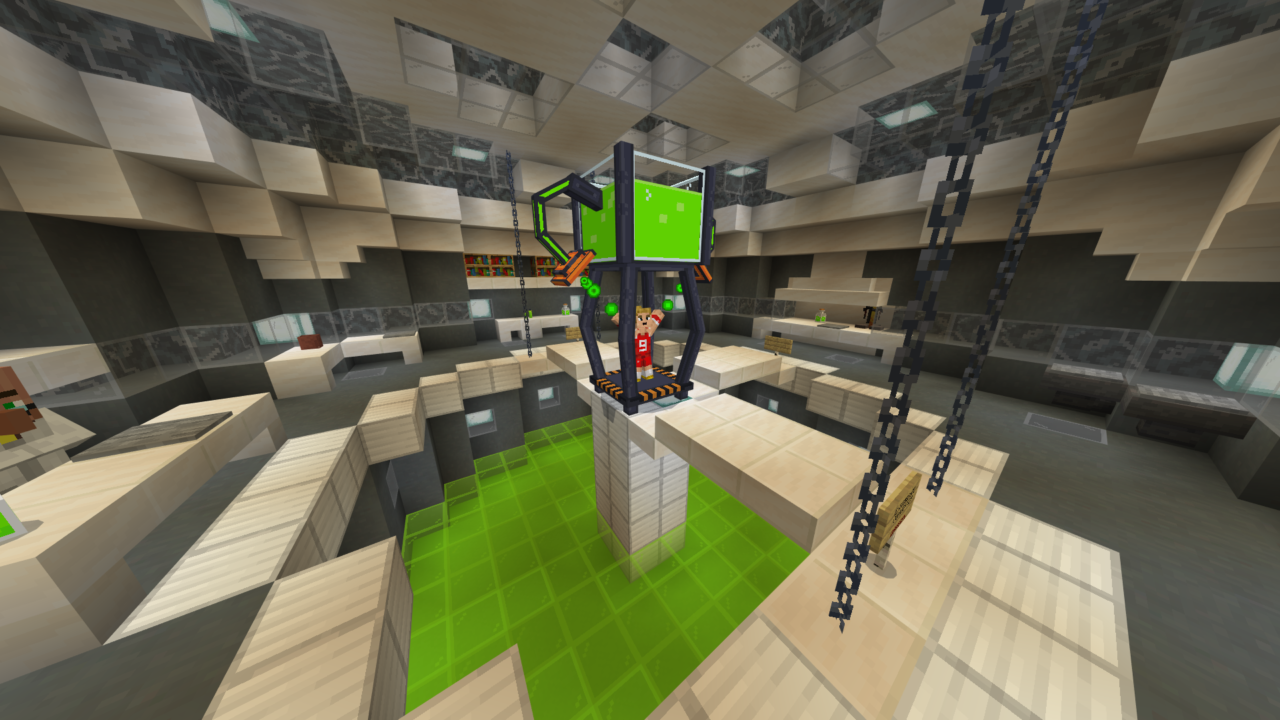 Convert XP into bottles that can paint the world.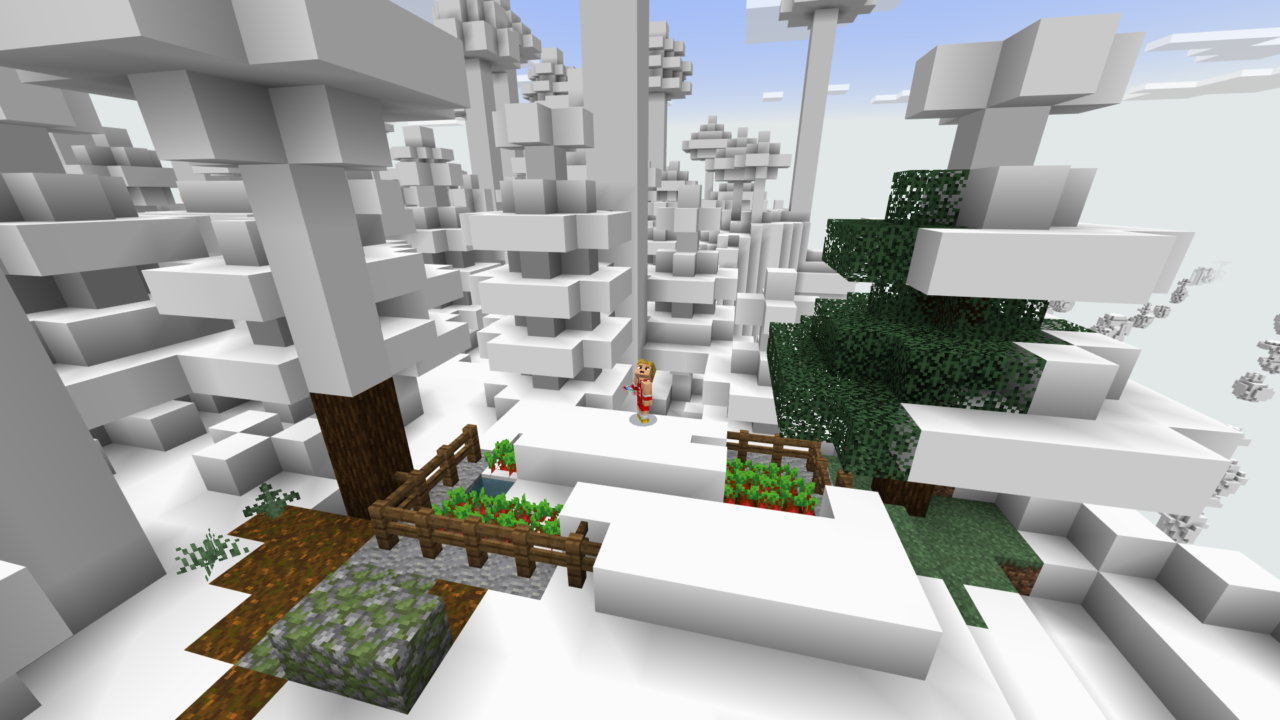 Parts of world colored and the rest is white.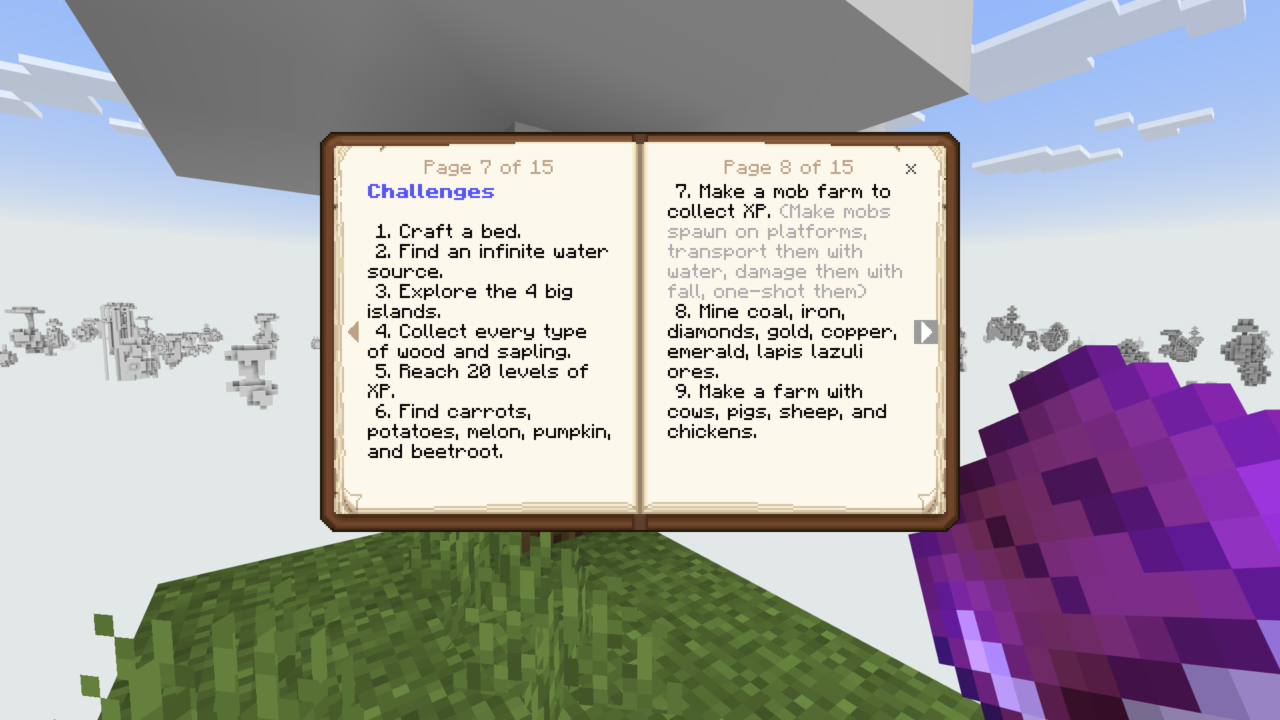 Complete all the challenges!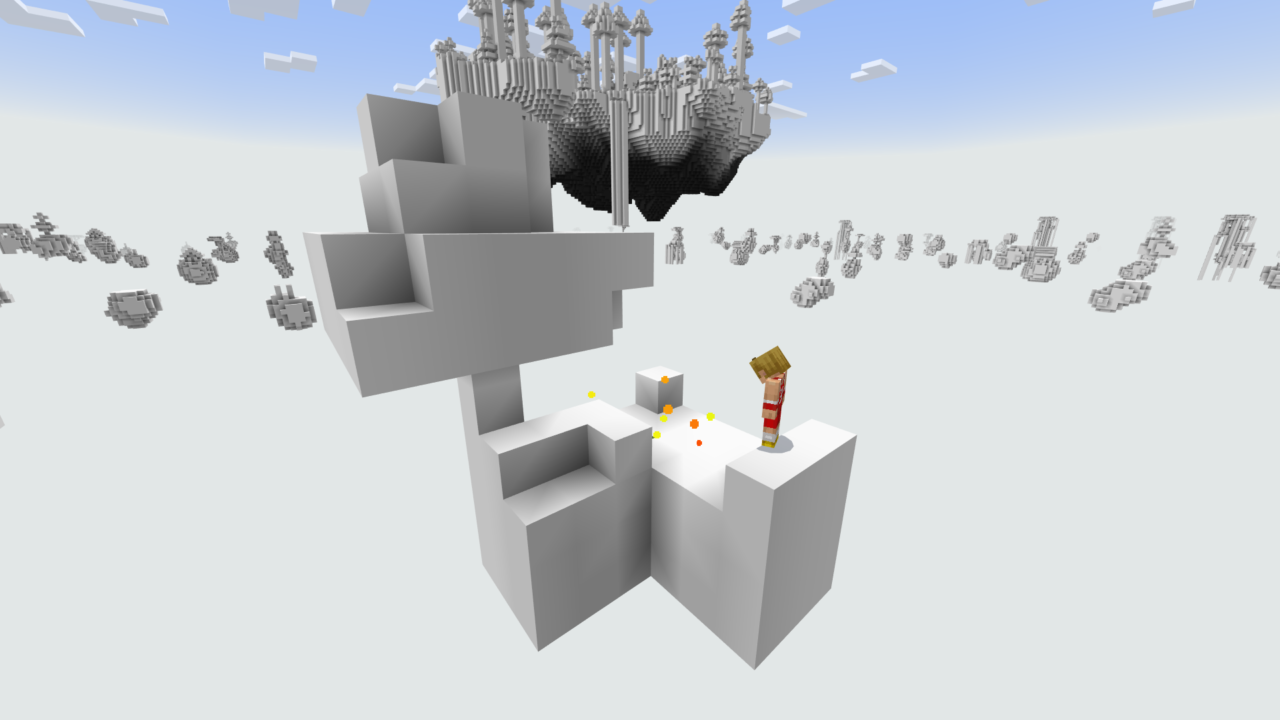 White skyblock island.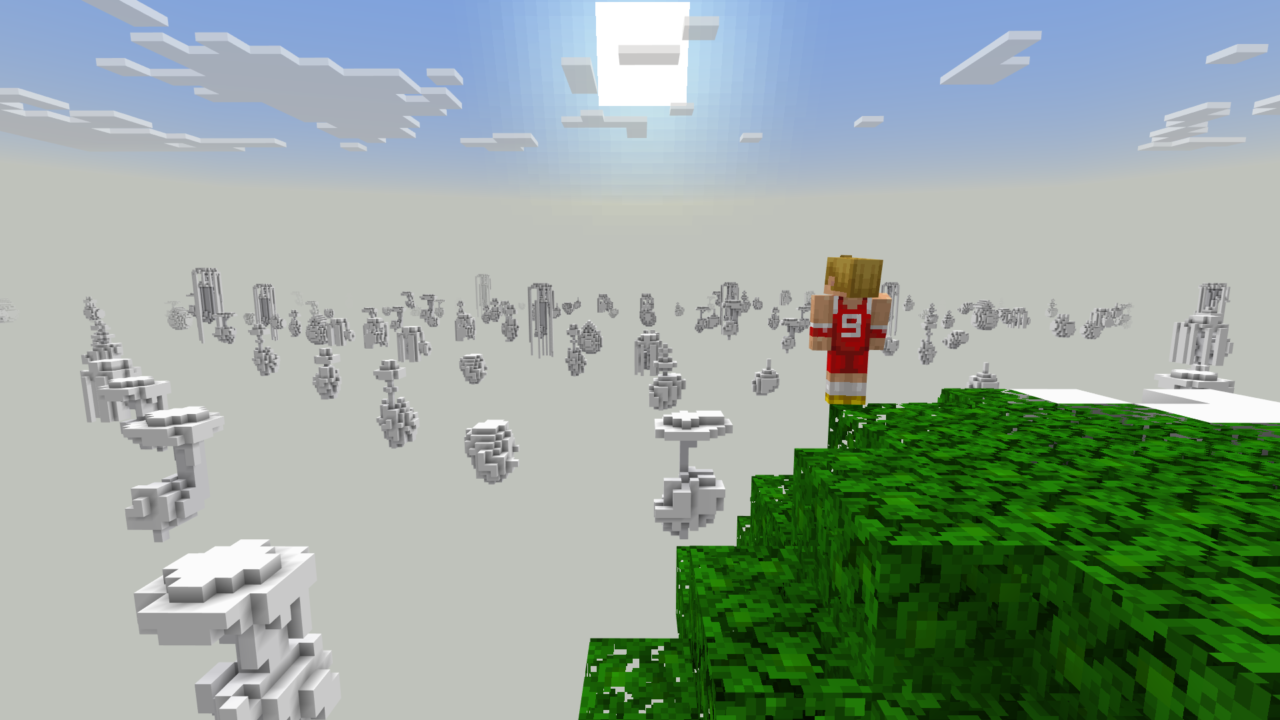 Many white skyblock islands.
This creation was made for Minecraft Bedrock Edition
What is Minecraft Bedrock?
It works on:iOS AndroidXboxWindows 10 EditionNintendo SwitchPlay Station
I'm sorry you didn't like this creation
Let me improve!
Tell me how could I improve this creation?
Do you like Minecraft Maps?
Hey, I'm Cimap! I love to amaze thousands of Minecraft players with my creations. Don't miss them out!